Are you still planning client weddings with the good old Excel?
Your business is to provide a great experience to your clients, not struggling with Excel. Doing it the hard way only gets you more frustrated and leaves a scope for damning errors.
Move up to the shining new tool – WedPlan.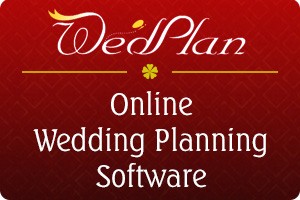 WedPlan helps you to plan and manage the complete wedding through a modern, efficient software that your entire team can use together – 24×7 from anywhere in the world. This frees you to focus on serving your clients (what makes you money).
Take a demo and see how you can move to the fast lane – easily and without spending a fortune! Visit www.WeddingPlanning.in
Shhh… We have an offer you simply cannot refuse. Ask Arun (9831027107) about it.