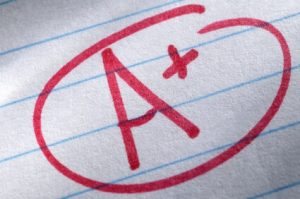 Customers are your prized possessions and as a wedding planner, you should continuously strive for various ways to improve your client service quality.
Here are some client service tips which will enable you to organise an eventful nuptial.
Brides/grooms-to-be hire you to plan and coordinate their marriage because they are short on time and/or ideas and need a helping hand. Either they are busy with their professional life or they want to spend more time with family and friends. Thus, ensuring a smooth execution of the event becomes your responsibility.
While others are working on delivering the expected, you should plan something extraordinary that your clients did not even expect.
Continue to read below and discover ways to enthrall your clients.
Exclusive offers – Be extraordinary
* In India, it is quite common for a bride and her family to face typical emotional stress before and after marriage. She will be leaving her parental home and start a new journey with a new family. In this state of mind, a would-be bride will appreciate if you go beyond your specific role as a Wedding Planner and arrange for exclusive meditation and yoga classes to ease her stress.
* Your client might be one who is going to settle abroad after the marriage. Ask her if you could enroll her in a relevant foreign language class at a nominal fee.
Pre-Marriage events – Add a special touch to the wedding
Bengali culture has a ritual of hosting the last feast (aiburobhaat) especially for the bride or the groom by their families, before the marriage:
* You can provide them with food vouchers or a generous discount from their favourite local restaurants where they can have a great time.
* Introduce this ritual among clients of other cultures (while sustaining their own custom) and impress them with authentic Bengali traditional cuisine experience.
Mehendi is a popular pre-wedding function of all north Indian marriages. It is an all-women ceremony organised at the bride's home where dholki is played and a traditional folk song (suhaag) is sung. Although it is quite different nowadays with choreographers and DJs, yet this idea makes the program more unique.
* Introduce colour themes in the occasion. Ask relatives to wear a similar coloured dress and have fun.
* Organise singing competitions among the bride's/groom's families and acknowledge the winners with hand-made prizes.
Venue Decoration – Experiment with themes
* Make special lighting arrangements to create a dramatic effect during important rituals such as exchange of garlands or sindoor dan.
* Decorate the wedding venue with pictures and decor from some exotic destination wedding location and provide a destination wedding experience locally.
Hospitality arrangements for children and senior guests
* Keep a children's corner in the wedding venue where children of all ages can have fun while their parents get busy with the marriage rituals and socialising.
* Provide comfortable seating for senior citizens with a special large screen TV so that they can enjoy watching the rituals. Employ one or two volunteers from your end to take special care of the elderly.
* You can also arrange for a wheel-chair to take an elderly guest from the date to the mandap.
Innovation – Important client service tips
* Bride/groom's transportation: Ditch the idea of using only cars. You can get the groom to ride a mare (ghori) or an elephant. Introduce vintage ideas such as horse-drawn chariots and make the procession more enjoyable. Similarly, use traditional palanquin (doli) for the bride when she finally leaves her parental home.
* Your gift: A romantic gift for the newly-weds on their first night will really tug at their heart strings.
Whether you are an established wedding planner or new to the industry, you need to understand your clients well before laying out plans for them. There are no hard and fast rules for a great client service. Having an empathy for them and a willingness to walk an extra mile is all you need. They depend on you – don't let them down at any stage.
Plan and manage the logistics with WedPlan online wedding planner software and focus on the creative aspects where you can carve a special niche.